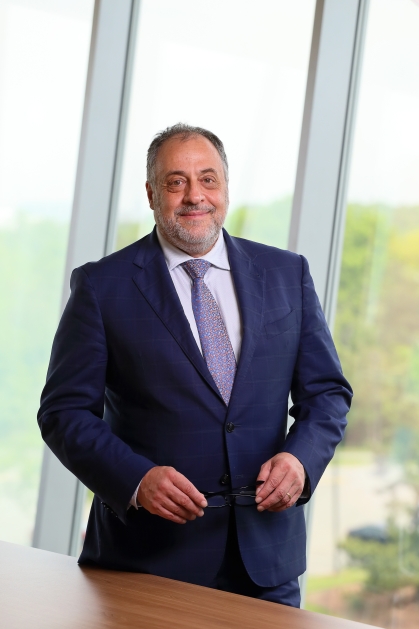 This is an exciting time to be an engineer and an exciting time to be at Rutgers School of Engineering. Our academic program includes 10 majors, including the only aerospace engineering degree offered at a public university in New Jersey; one of the few packaging engineering programs in the nation; and an environmental engineering degree jointly administered between SoE and the School of Environmental and Biological Sciences. For students pursuing graduate degrees, we offer Master of Science, Master of Engineering, and doctoral degrees to accommodate career-oriented goals, as well as certificates in dynamic areas such as cybersecurity, energy systems, machine learning, and more.
Our faculty are conducting research—with the support of students—that is both department-focused and transdisciplinary in areas that include cybersecurity, energy storage, smart infrastructure, advanced manufacturing, robotics and AI, and so much more.
As we look to the future, we will continue to strengthen our school's reputation as an academic leader in engineering, preparing students to tackle and solve the challenges that lie ahead within a connected community that is supportive, diverse, inclusive, and collaborative. 
Alberto Cuitiño 
Dean