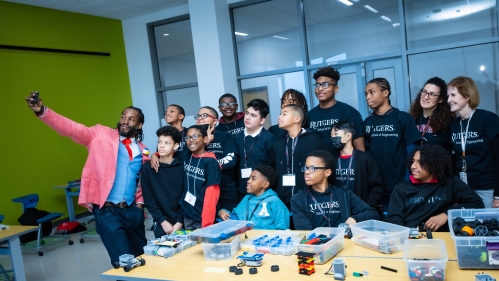 CHANGE Program: Changing a New Generation of Engineers
About CHANGE
The Rutgers CHANGE program is empowering 7th and 8th grade male students—the next generation of technology innovators—to discover the field of engineering by giving them access to workshops, educational resources, and community.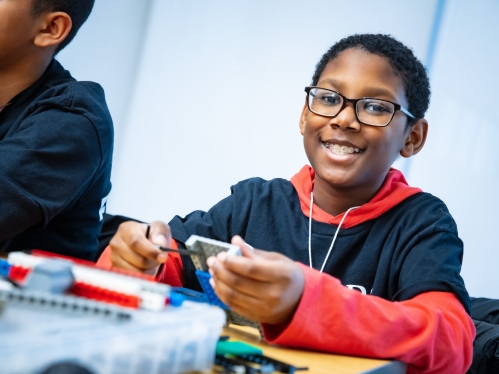 What stands out the most is that we had some students who were hesitant at first. After some time with us, they opened up – and this was a win. Seeing the interest of the kids – some of whom hadn't even heard of engineering before this – has been so rewarding.

Shareyna James, Program Development Specialist
CHANGE Program
The program runs annually, providing students with a variety of engineering-related workshops and hands-on activities, competitions, and STEM developmental opportunities. Students are recommended by their math and science teachers, guidance counselors, school administrators, or students can self-apply. The program includes virtual and in-person components, on designated Saturdays at Rahway 7th and 8th Grade Academy and at Rutgers School of Engineering in Piscataway. Upon successful completion of the program have opportunities to serve as high school ambassadors for the next cohort of incoming 7th and 8th grade students.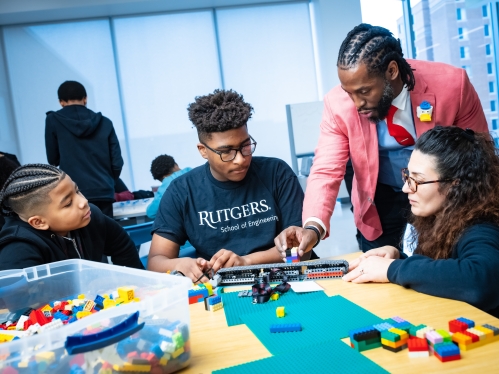 Program Pillars and Goals  
Pillars 
•    Exposure to engineering  
•    Preparation for high school & college (mathematics)
•    Community building with current Rutgers University student leaders 
Goals 
•    Increase awareness of engineering   
•    Demonstrate the impact of engineering in everyday life  
•    Foster innovation and creativity through hands-on activities  
•    Provide mathematic resources for students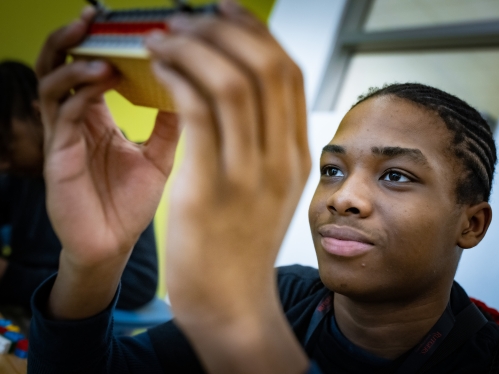 Contact Us
For more information regarding RU CHANGE, please email:
Michael S. Brown Jr., Ed.D
Assistant Dean, Student Access & Inclusion
Director, Educational Opportunity Fund
Director, Engineering Opportunity Program
mikebr@soe.rutgers.edu