Advancing Innovation  
The School of Engineering is advancing cutting-edge technology in AI and machine learning, cybersecurity, healthcare sciences, infrastructure, sustainable energy systems and materials, advanced manufacturing, and more. Our research leaders build teams and partnerships that drive innovation. 
Nationally Recognized SoE Research Centers 
Top
Most Innovative Universities
Advanced Manufacturing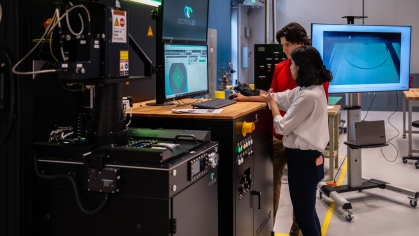 Advanced manufacturing is an interdisciplinary focus at SoE with broad impact within aerospace, healthcare, tooling, automotive, energy, and materials industries. The New Jersey Advanced Manufacturing Initiative at Rutgers includes sensing network (e.g., 5G), machine learning, and advanced control. 
Energy Storage and Conversion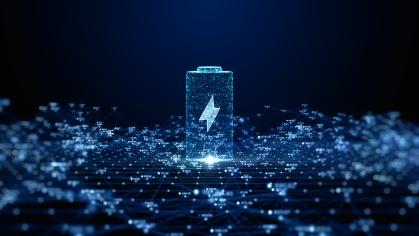 Energy storage encompasses complex devices with fundamental electronic transport phenomena such as batteries and  semiconductors. Rutgers researchers are advancing the development and understanding of next generation energy storage materials and energy storage devices.
Infrastructure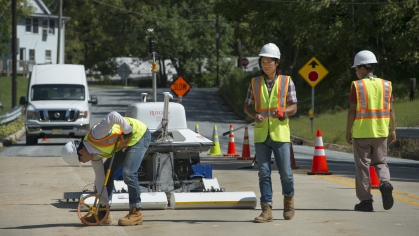 As a USDOT-designated University Transportation Center (UTC) since 1998, we are addressing some of the country's most pressing infrastructure challenges, especially those that are endemic to the Northeast. Other issues of focus include the sustainability of infrastructures, the impact of transportation on the environment, 3-D geospatial mapping, deploying emerging concepts and technologies in the construction of new facilities, and much more.
Regenerative Tissue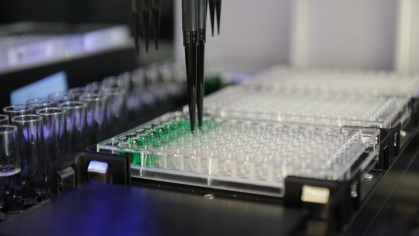 As one of the growing fields of biotechnological research, the development of biomaterials, tissues and regenerative medicine therapies transforms basic science and engineering principles to life-changing medical discoveries. Faculty in this research area perform studies on every scale, from developing a fundamental understanding of microscopic cellular phenomena to improving the scale-up of stem cell production.
Cybersecurity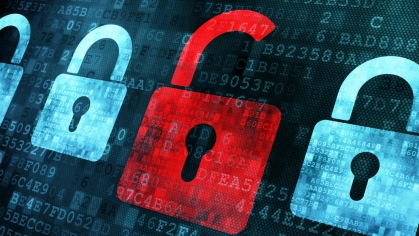 Providing security to cyber systems and their communication links with the users, including physical systems being observed, monitored, or supervised, is one of the primary tasks of the U.S. national economy and industry, U.S. health system, and people's safety. There is an enormous need to develop and employ corresponding software and devices for numerous entities that are either part of or connected to the U.S. cyber system. 
Unmanned Aerial Systems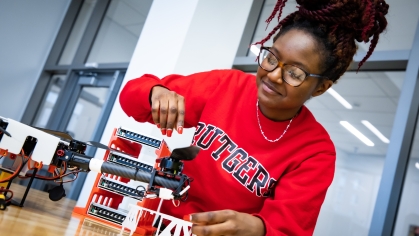 SoE is advancing drone-related research and next generation air transportation systems, including manufacturing and testing/validation of smart-material based multi-physics system, flight control and protection, and fluid dynamics and microfluidics. Emil Buehler Aerospace Lab is a two-story testing space for drones and aerospace projects.
Biomaterials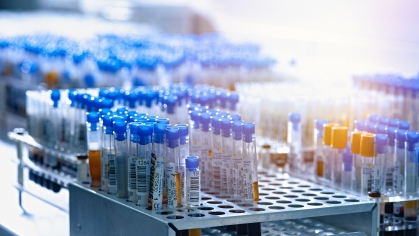 Research in this area involves developing fundamental physicochemical understanding of biological processes and translating the knowledge into the efficient design of therapeutically and industrial important products and processes. 
Pharmaceutical Science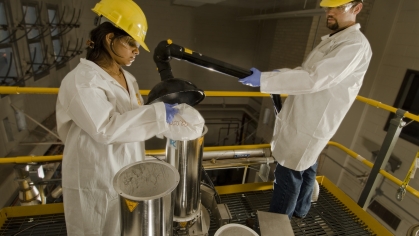 Research in this area focuses on developing a fundamental understanding of pharmaceutical and particulate based processes from a process and systems engineering perspective. 
Signal and System Processing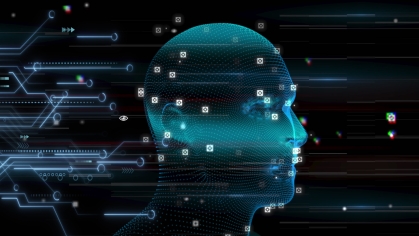 We are solving reliability, security and privacy problems arising from communicating, storing and processing large amounts of data in distributed systems. Applications of interest include wireless communications, networking, radar systems, and biomedicine. 
Undergraduate Research
Undergraduate students working alongside faculty members in their labs provide hands-on experiences that allow application of classroom knowledge to real-world situations. Some have been invited to coauthor papers for academic journals revealing their research finds.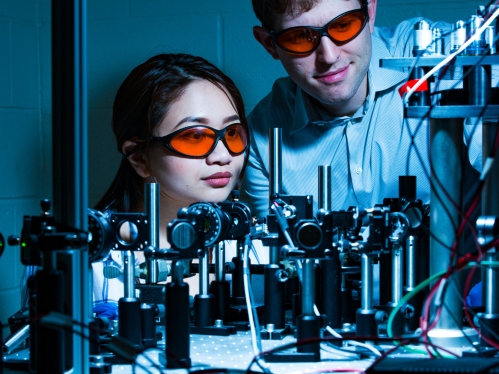 Research Centers 
The School of Engineering has five nationally-ranked research centers in transportation, energy storage, materials, pharmaceutical manufacturing, and wireless technology.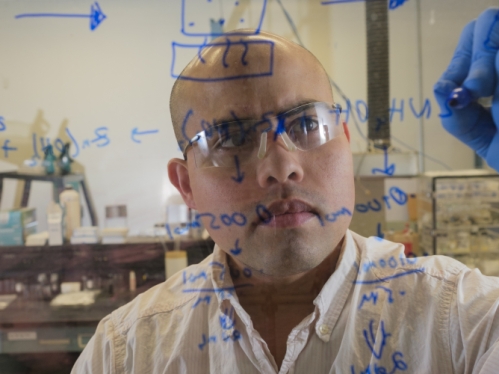 Corporate Partners
Working in partnership, corporations and the School of Engineering can advance innovative research, develop new technologies, and bring added value to the student experience.
Corporations from an array of industries have the opportunity to engage with Rutgers engineering research leaders, building teams equipped to advance initiatives that drive business and innovation.