Umer Hassan Awarded NSF Grant for Biosensor Monitoring of Surgical Site Infections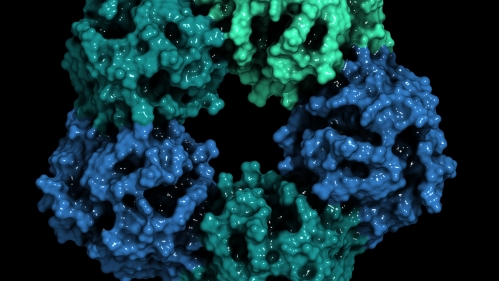 Umer Hassan, an assistant professor in the School of Engineering Department of Electrical and Computer Engineering and of global health in the Rutgers' Global Health Institute, has received a $420,000 grant from the National Science Foundation (NSF).  
The award supports his project to develop a medical device to monitor surgical inflammation biomarkers. "I'm really excited to receive this NSF grant award, which is my third active NSF grant," Hassan says. "I like to believe this is a testament to the potential impact of my research."  
He will develop a point-of-care biomedical platform during the course of this three-year project able to monitor a patient's response to surgical site infections (SSI) so they can be promptly diagnosed and treated. SSI are not only costly to treat, but they are also an all-too-frequent cause of post-surgical deaths. 
"I expect the biomedical platform to be automated and integrated into hospital settings to perform expedited measurements of inflammatory proteins, which are routinely used in hospitals for patient monitoring," Hassan explains.  
Graduate students in his lab will be involved in the project by learning about the experimental components of biosensor development and testing. 
Rapid, Reliable Test Results from One Drop of Blood 
According to Hassan, the benefit of the proposed platform is its automation – and the fact that it would only need a drop of blood to test for inflammatory proteins compared to current time-consuming, costly lab tests. "We can potentially use the proposed sensor near the patient's bedside," he notes. "This will allow rapid, frequent patient immune system monitoring from the drop of blood and would help by-pass non-specific visual indications of infection such as pus."  
The platform will be readily adaptable for other applications, including the serological monitoring of infectious diseases and the monitoring of inflammation proteins in whole blood for numerous bacterial and viral infections. Hassan states, "Some specific examples include rheumatoid arthritis, inflammatory bowel disease, Crohn's disease, and many others." 
Equally important, the platform will allow non-technical experts to perform tests that are cheaper and faster – attributes, according to Hassan, critically important for global health settings in rural or undeveloped areas.  
For Hassan, however, the most exciting part of this transformative project is its impact on clinical care. "Once developed, we hope to commercialize the device to not only improve the health outcomes of patients, but also provide significant cost savings for both patients and insurance companies," he says.  
The funding's educational component also supports the training of graduate students biosensor development and testing, as well as the engagement of K-12 students in outreach activities, and educational lectures open to the public.