Trayak EcoImpact COMPASS License Donation Fuels Packaging Life Cycle Assessment Learning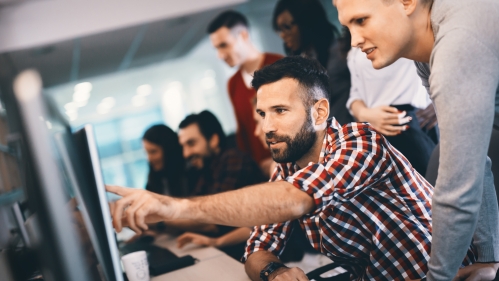 The School of Engineering's Department of Mechanical and Aerospace Engineering has received the EcoImpact COMPASS license from Trayak, a leading sustainability company that provides quantifiable, data-driven, life cycle insights into and assessments of the environmental impact of packaging design. In fall 2023, graduate students in the Packaging and the Environment course will be using the license to gain a deeper understanding of life cycle assessment and its application to packaging engineering.  
The EcoImpact COMPASS platform incorporates environmental performance and cradle-to-grave life cycle criteria into package design. By quantifying a package design's environmental impact, the user-friendly software will help students streamline their design process by evaluating cost-effective design alternatives that will best meet current packaging requirements.  
According to Hao Lin, MAE professor and packaging engineering program undergraduate director, the donation demonstrates Trayak's commitment to education and dedication to preparing the next generation of packaging engineers." 
"We are tremendously grateful for Trayak's generous donation," says Lin. "The EcoImpact COMPASS license will give students an invaluable opportunity to apply life cycle assessment to packaging engineering, which in turn can promote sustainability in packaging design, help limit its short- and long-term environmental impact, and promote a circular economy." 
Rutgers University-New Brunswick's Master of Science in Packaging Engineering program offers a dynamic and expanding multi-disciplinary curriculum. The program is specifically designed to equip engineering professionals from diverse backgrounds with the necessary skills and training for career advancement in various areas of packaging, including design and development, manufacturing, project management, and sustainable and innovative packaging practices. This degree provides an excellent opportunity for professionals already working in packaging or related fields to enhance their education and leverage their on-the-job experience.