School of Engineering alumnus Paul Segal and his wife Jenna recently established the Paul and Jenna Segal Family Foundation Renewable Energy Initiatives Fund with a $500,000 gift.  
The Segal Fund supports educational activities related to energy renewables and storage such as Rutgers' Offshore Wind Initiative as well as undergraduate fellowships and junior and senior capstone projects.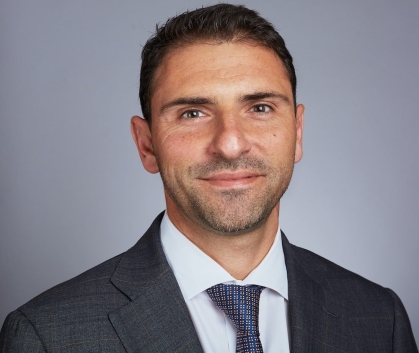 As CEO of LS Power, Segal's work in developing efficient, clean electric generation assets has led him to identify both promising new business opportunities, as well as a tremendous need for a trained workforce of dedicated professionals with technical backgrounds.  
"Jenna and I both recognize the unmet need to develop people who can bring real problem solving skills to bear on the energy transition," says Segal who earned an undergraduate degree in chemical and biochemical engineering from the School of Engineering in 1997. The couple are intent on helping Rutgers lead, train, and develop students who can help guide the energy transition.  
Supporting Rutgers Leadership 
Rutgers has already taken a leading role in meeting New Jersey's ambitious decarbonization goals. In January, the Rutgers Offshore Wind Collaborative organized a symposium that brought together 200 Rutgers researchers and other experts likely to play key roles in the state – and nation's – shift to offshore wind energy.  
Onur Bilgen, an associate professor in the Department of Mechanical and Aerospace Engineering and member of the university's Offshore Wind Collaborative, has received federal funding to develop new technologies for underwater turbine systems.  
"The Segal Fund will not only support Rutgers' leadership in meeting New Jersey's offshore wind challenges, but it will also support critical School of Engineering and university-wide research in a number of clean energy projects," Bilgen says.  
For Segal, his gift is a way to give back to Rutgers, while making an investment in developing a workforce of professionals able to bring their training and knowledge to bear on building a truly clean energy system.