CBE Professor Granted Patent that Could Improve Solar Energy Storage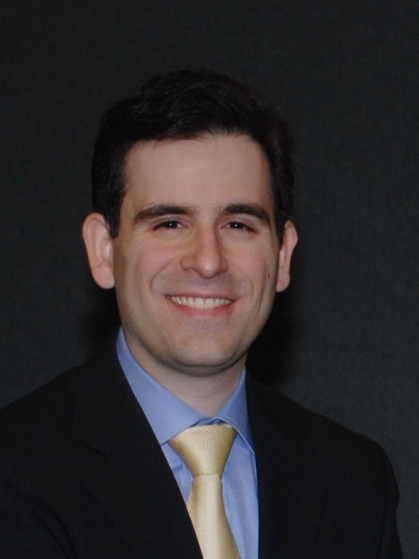 Seven years ago, Fuat E. Celik, an associate professor and graduate program director in the School of Engineering's Department of Chemical and Biochemical Engineering, began coating gold nanoparticles with a semiconductor to produce hydrogen from water.
Celik, along with project collaborators Laura Fabris, a former SoE materials science and engineering associate professor, now teaching at Polytechnic University of Turin, and former doctoral students Supriya Atta and Ashley Pennington are the authors and inventors of a recently granted patent #11,712,681 for "Near Infrared Photocatalyst Based on TiO2-Coated Gold Nanoparticles," Celik reports.
Looking back, Celik credits Rutgers' collaborative research environment with the genesis of their research. "I met Laura at Rutgers Energy Institute events where she talked about her research with gold nanostars and I talked about titanium dioxide, or TiO2, photocatalysts," he says. "The project formed when we discussed what would happen to TiO2 when located at the tip of a nanostar. We came up with the concept of a coated gold nanostar – which was funded with a grant from the Rutgers Research Council and my new faculty start-up funds – and figured out how to make it, and how to use it.
"We developed an innovative technology that can have broad applications, and a challenging synthesis as well," Celik explains. "I haven't seen anyone else publish how to coat metals like gold with crystalline titanium dioxide."
As it turned out, when coated with TiO2, star-shaped gold nanoparticles are able to produce hydrogen from water four times more efficiently than other methods. The research study – and resultant patent – could lead to improved storage of solar energy and other advances to ultimately help combat climate change.
Celik notes that "Potential patent applications could come from photonics sensing and signaling early on, but ultimately the hope is that a version of the technology will help valorize solar energy."
Work on the ground-breaking project was impactful as well for Pennington and Atta, who received their doctoral degrees a few years ago. Pennington is working as a chemical security, electrification, and climate resilience engineering specialist at the Department of Homeland Security's Cybersecurity and Infrastructure Security Agency, while Atta is currently a postdoctoral researcher at Duke University.