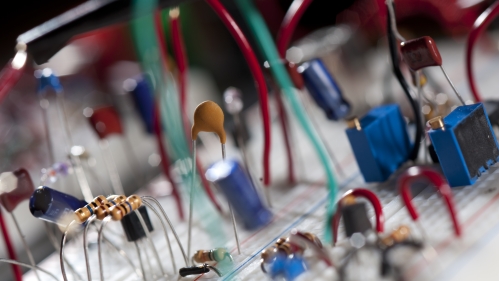 Electrical and Computer Engineering
Innovations. Breakthroughs. Discoveries. Electrical and computer engineers are in the forefront of technology that continually transforms our rapidly changing world. From developing advanced navigation systems and self-piloted vehicles to designing "smart" homes and cyber security systems, electrical and computer engineers have a profound impact on how we live and how society will continue to progress for generations to come.
Program Overview
Rutgers' dynamic electrical and computer engineering program is noted for up-to-the-minute coursework and research opportunities in world-class labs in fields ranging from cloud computing, robotics, and digital signal processing to virtual reality and nanotechnology. With two curriculum options, students can focus coursework and electives in electrical engineering or computer engineering.
A background in Electrical and Computer Engineering fundamentals is provided by coursework in linear systems, electronic devices and circuits, digital signal processing, and communications engineering, logic design, computer architecture, computer graphics and vision, Internet of Things, robotics, and virtual reality technology. Co-op programs and internships at leading technology, banking, and manufacturing companies provide invaluable technical and business experience and can lead to offers of full-time employment.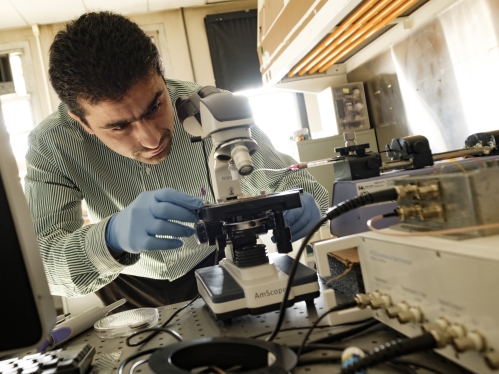 Degrees Offered
The Department of Electrical and Computer Engineering offers the following degree programs:
•    Bachelor of Science Degree
           Options:
                Electrical Engineering
                Computer Engineering
•    Bachelor of Science/Bachelor of Arts Dual Degree
•    Bachelor of Science/Master of Science Five-year Dual Degree
•    Bachelor of Science/Master of Business Administration Five-year Dual Degree
•    Master of Science Degree
•    Doctoral Degree
•    Certificate Program: Cybersecurity in Electrical and Computer Engineering
•    Certificate Program: Machine Learning for Electrical and Computer Engineers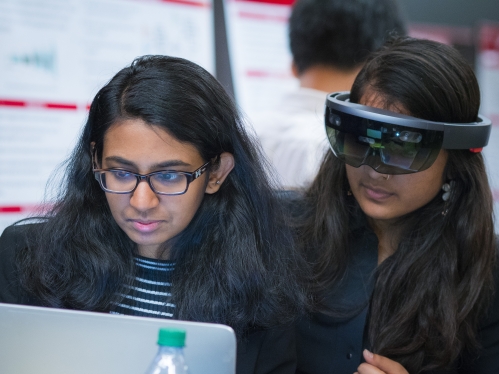 Career Paths
Computer engineering
Wireless communications
Electronics
Semiconductors
Signal processing
Telecommunications
Power industry
Cybersecurity
Biomedicine
Financial engineer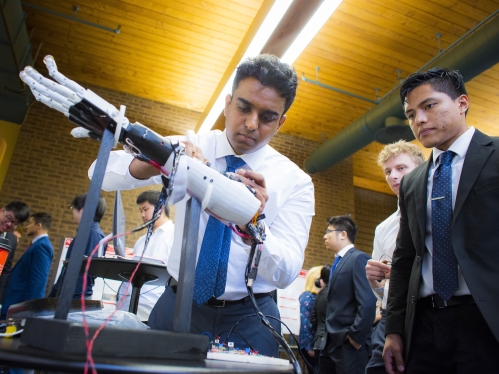 Meet Shantanu Laghate
 
"Don't be afraid to try anything new. Try to put yourself out there and try as many things as you can. And have fun. It's been a wild ride and I've had a blast."