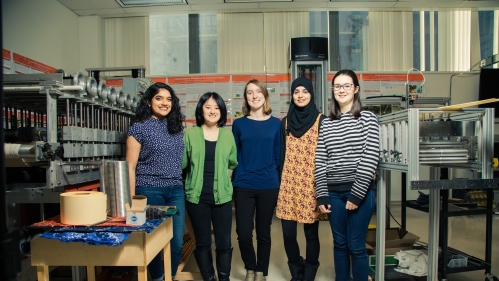 Engineering Honors Academy
A Unique Opportunity
The Rutgers School of Engineering Honors Academy is a scholarly and community-focused program that offers students a unique opportunity to reach their full potential inside and outside the classroom. 
Honors Academy Program
The Honors Academy is designed to challenge, inspire, and support a select group of highly self-motivated engineering students who demonstrate remarkable academic ability, enthusiasm, intellectual curiosity, and a clear potential to make a difference as engineering leaders.
Students are invited to become part of the Honors Academy based on criteria that take into account a student's SAT, GPA, and AP courses, among other points. Students must also meet the Rutgers requirements for pursuing Honors Courses.
Admitted School of Engineering students who have been selected for the Honors Academy receive a letter informing them of admission in February.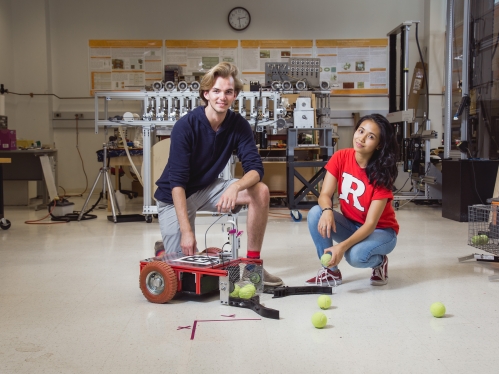 Honors Curriculum
Engineering Honors Academy students receive instruction at an advanced level in the following areas:
Honors Calculus l, ll, lll
Honors Physics and Physics Lab
Honors Introduction to Engineering
Honors Engineering Design & Development l, ll
Honors Statics/Dynamics
Exposition and Argument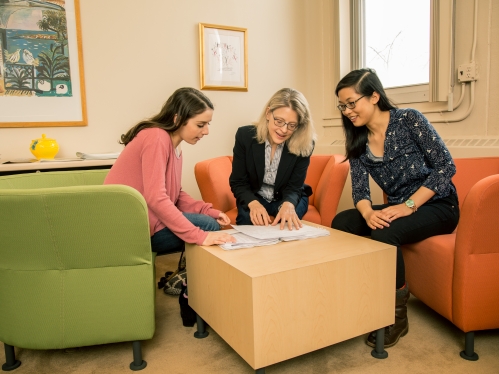 Community
The Rutgers Engineering Honors Academy community is collaborative, accepting, and engaging. That sense of community is achieved through time spent both in and out of the classroom. Both residential honors housing and Honors Academy events provide a great space for learning from peers and kindling lifelong friendships.
Housing
Residential honors housing offers many academic and social advantages. By living together, Honors Academy students are able to support each other as they navigate demanding engineering courses as well as while developing diverse extracurricular interests. They also form a strong and inclusive community that serves as the basis for lifelong friendships. 
For first-year students who chose to live on campus, Honors Academy scholars have the opportunity to participate in a residential living experience within designated housing. The Barr Residence Hall, conveniently located on Busch campus, houses first-year students in the Honors Academy on the second floor. Honors Academy students in their second year and beyond also have the opportunity to live in reserved honors housing.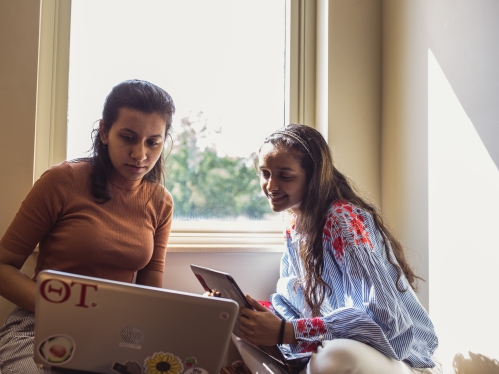 Co-Curricular Programs
Scholars participate in the following co-curricular programs to develop critical analysis skills as well as become engaged community members: 
Two semesters of the Rutgers Engineers Assessing Literature (REAL) program
Successful completion of the Students Living By Community Service (SLCS) requirement (30 hours of service) 
Keynote Speaker Program: Each academic year, students are required to attend one keynote event, featuring a distinguished speaker followed by small group discussions.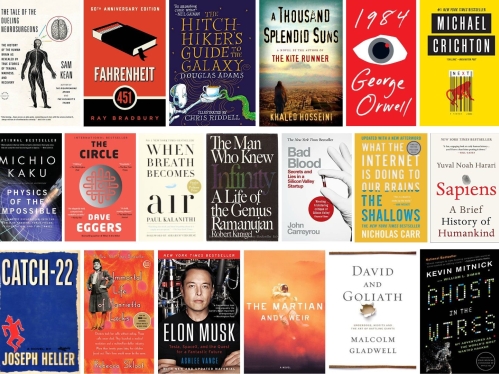 Honors Academy Events
Throughout the academic year, the Honors Academy hosts eight engaging social and informative events. The purpose of these events is to encourage collaboration between Honors Academy scholars from different years and to create a strong honors community. Honors Academy events are always changing and improving, but past events have included: Summer Success and Scheduling, De-stress Fest, Trivia Night, Honors Academy Talent Show, and Campfire Night.