Why the 4+1 Program is the Best Fit for my Future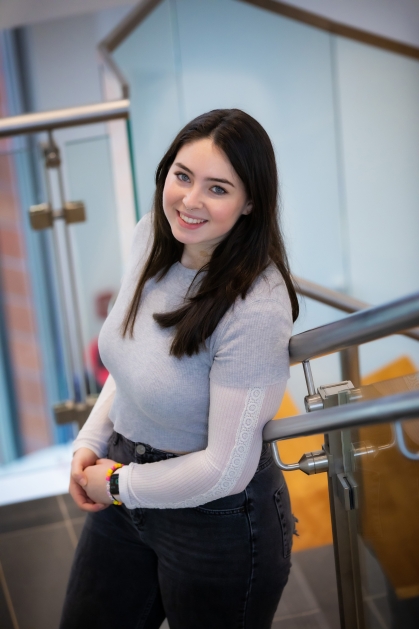 One question looms as you near the end of your time as an undergraduate student: what are your post-graduation plans? 
This question always scared me, as I had no clue what I wanted to do after graduation. Not only that, but part of my college experience was virtual due to the pandemic. I almost felt that I wasn't ready for the job market because I hadn't been on campus for a year and a half. 
Nonetheless, my past internship experiences gave me the drive to want to continue learning and growing my foundation in chemical engineering. By my senior year, I considered pursuing my master's degree in chemical engineering through the School of Engineering's 4+1 program. 
 Decisions, Decisions 
Making this decision was not easy, as I questioned if this would actually help my future career. So, I decided to seek support from coworkers at past internships and friends who have pursued the 4+1 program.  
My coworkers all recommended that pursuing a master's right after graduating makes earning the degree that much easier as you are already in a study mindset. My friend, Nihar Parikh, ENG'21, who had enrolled in the program gave the same advice: Get it done and over with before life ramps up and you may not have time to do it.  
My final deciding factor was when the undergraduate director said how successful the program is. Wondering whether I'd get a job scared me but hearing that most – if not all – program graduates find jobs they love was comforting and gave me even more of a reason to complete the Rutgers program. 
With the support and help of my friends, faculty, and mentors, I decided this is the best option for my future, as it has helped so many students become even stronger engineers.