Getting Rid of Misconceptions: Does Size Really Matter?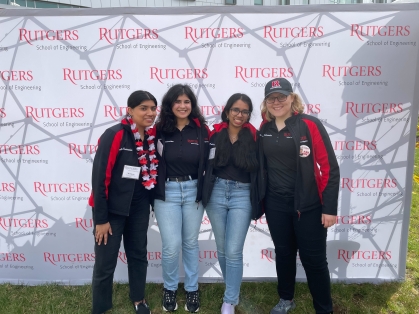 My biggest misconception when I came to Rutgers was that the size of the school would be a detriment rather than a benefit. After all, it has nearly 38,000 undergraduates and spans more than 6,000 acres and 900 buildings.
These numbers were daunting at first and left me with many questions. How will I find my classes? Will I be able to get one-on-one help from a professor when needed? Can I find a group of people that makes me feel welcome?
I have since come to realize that the size of Rutgers is actually an advantage.
You Can Make a Big School Small
You may have heard that you can make a big school small, but you can't make a small school big. While this may seem like a cliché, it was truer than I expected.
First, my misconception led me to believe that navigating campus would be difficult. However, Rutgers' four campuses are connected with an easy-to-use bus system, as well as safe bike routes.
Second, I was concerned about getting individual help from a professor when classes can have more than 250 students. Again, I was mistaken.
That concern was allayed when I was struggling in chemistry my freshman year and realized there are numerous resources that could give me the one-on-one help I needed to succeed. These resources included attending weekly office hours where I was able to get answers to my questions from my professor, and joining a study group at the learning center led by a junior who had taken the course.
Finally, despite fears about not being able to find my community at Rutgers, I soon found a diverse group of people and engineers that I have a lot in common with – and a lot to learn from.
Just the Right Size
While I thought, at first, that the size of Rutgers would be a detriment, its size has since become one of my favorite things.
Each campus has something different – and there's always something to do around campus, from attending a Big Ten sports game to going to a board game club meeting.
As you search for colleges, I recommend that you challenge your ideas about any school, as those conceptions, as mine were, may be founded on fears rather than fact.