Cooperative Education Programs for International Students 
Diverse Community of Learners
The School of Engineering welcomes international students to our diverse community of learners. We provide high quality education programs to train future engineers for a complex, diverse, and global workplace. We are a supportive, friendly, and engaging environment for international students to pursue their academic aspirations.  
Cooperative Education Programs for International Students 
The School of Engineering offers cooperative education opportunities with partner institutions for international students who have completed two or three years of foundational math, science, and engineering courses at their home institutions. 
Commonly referred to as 2+2, 3+1, or 3+2 programs, the following programs have been established in selected majors between the School of Engineering and these universities: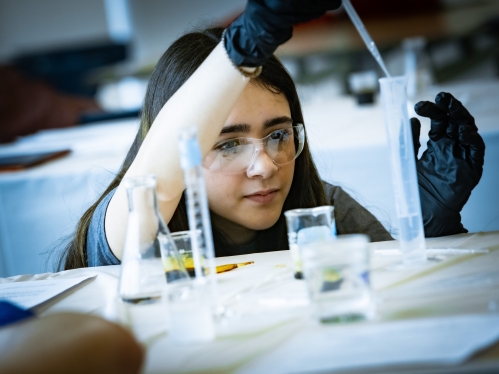 How to Apply 
Early planning is essential to meeting application deadlines and requirements for these programs. Students must have strong academic grades, demonstrate spoken and written English language proficiency, and meet Rutgers University's undergraduate admissions standards and requirements, and the criteria set forth in the cooperative agreements. 
Students interested in these programs should first discuss with their academic advisor at the home institution to make sure that they have met the requirements for these programs. 
Review the application process for international students here, you will be applying as a transfer student.