The Department of Mechanical Engineering at Rutgers was founded in 1908 with a focus on driving the country's industrial growth. Today, with more than 30 full-time faculty members, the Mechanical and Aerospace Engineering Department educates more than 700 undergraduate and 180 graduate students. Excellence in both teaching, research, and service is the top priority for our faculty.
Program Overview
For over a century, the Department of Mechanical Engineering has fueled innovation and growth in a wide range of industries, including automotive, aerospace, robotics, energy generation, advanced manufacturing, naval, materials development, nanostructures, fluid interactions, and many more.
A program of mathematical, scientific, and technical knowledge, coupled with opportunities for research, prepares students for professional success in industry, government, and academia.
Our Industry Advisory Board of leaders from companies and government agencies such as ExxonMobil, Hoffmann-LaRoche, NASA, and Lockheed Martin supports our research and career development initiatives
Degrees Offered and Curricular Options
The Department of Mechanical Engineering offers the following degree options:
Bachelor of Science Degree

Options:

Aerospace Concentration
Energy Systems Concentration
Flexible Curriculum

Bachelor of Science/ Master of Science Five-year Dual Degree
Bachelor of Science/Master of Engineering Five-year Dual Degree
Bachelor of Science/Master of Business Administration Five-year Dual Degree
Bachelor of Science/Master of Business and Science Five-year Dual Degree
Master of Science Degree
Master of Engineering Degree
Doctoral Degree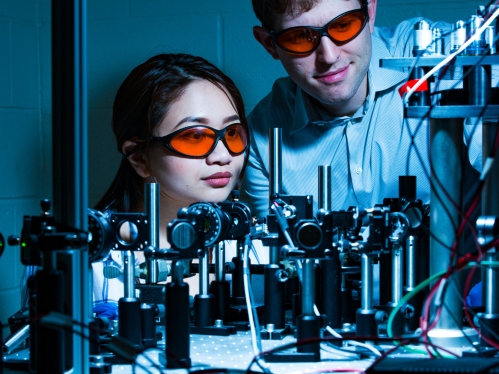 Career Paths
Design
Research
Manufacturing
Automation
Automobiles and aircraft
Electric power generation plants
Medical products
Consumer products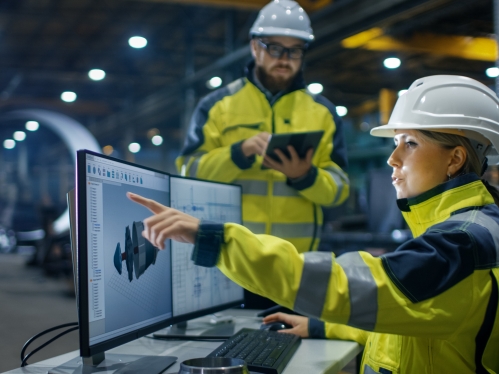 Meet Arielle Gamboa
"As an undergrad, I didn't expect to take on mechanical engineering research that would ultimately lead to a first authorship on an article in a peer-reviewed journal."