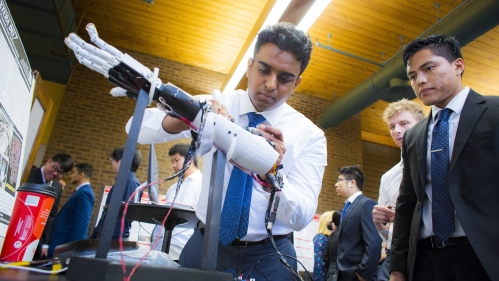 New Jersey Junior Science & Humanities Symposium
New Jersey Junior Science & Humanities Symposium 
The JSHS Program is a tri-service – U.S. Army, Navy, and Air Force – sponsored Science, Technology, Engineering and Mathematics (STEM) competition that promotes original research and experimentation in STEM at the high school level and publicly recognizes students for outstanding achievement. JSHS aims to widen the pool of trained talent prepared to conduct research and development vital to the nation. Endorsed by the National Association of Secondary School Principals (NASSP), JSHS regional and national symposium are held during the academic year and reach more than 8,000 high school students and teachers throughout the United States, Puerto Rico, and the Department of Defense Schools of Europe and the Pacific Rim. Students must first participate in their regional symposia where they compete for selection to present at the national symposium each year.
2023 Applicants 
To participate in the competitive portion of our program, students must have conducted STEM-related research and have elicited comprehensive and viable results and findings from their work.  
Students are only eligible to apply if they have been nominated by their teacher. Students intending to apply must submit abstracts of 200 words or less giving an overview of their research. See the NJ JSHS at Rutgers Guidelines for more information on the presentation format.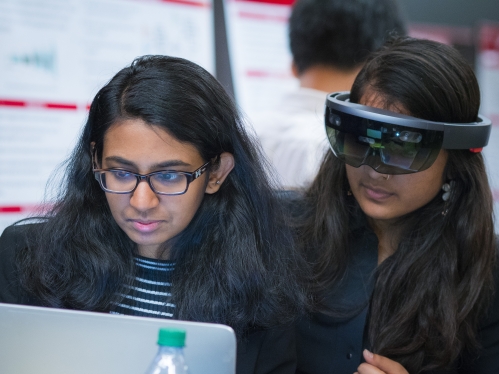 Application Portal
Please submit all documents through CVENT. Documents not submitted through CVENT will not be accepted. 
If you would like to be added to the listserv to receive email updates regarding the symposium or when the registration link will be posted on this website in mid to late October, please complete the interest. Both teachers and students are encouraged to complete the interest form to receive updates for either their schools or for themselves.  
Judging Process
Based on the research papers and videos, our committee of judges will select up to 5 of the top students, as Finalists, to give oral presentations of their work at our symposium in March. The judges will also select up to 10 other students, as Poster Finalists, to give poster presentations of their work at our symposium. All applicants will be notified of their status by February 11, 2022.  
Finalists compete for up to 3 expense paid trips to the National JSHS (April 20-23, 2021, in Albuquerque, NM), as well as scholarships of $2,000; $1,500; $1,000. Poster finalists compete for 2 expense-paid trips to nationals and additional prizes. 3-Minute Research Topic Pitch finalists compete for a $100 gift card.

Students who have not yet conducted research or are just beginning their projects are welcome to attend the symposium as observers but must register by December 3, 2021.  

For questions related to our symposium, please email nnj.jshs.rutgers@gmail.com.
Important Dates
Teacher/School Registration is due November 26, 2021.  
Teacher Information Session is on November 30, 2021. 
Student Registration and Abstract are due December 3, 2021.  
Student Networking Event is on December 7, 2021. 
Student Full Papers, Video, and 3-MRTP are due January 5, 2022.  
Private Virtual Evaluations dates January 17-21, 2022.  
Finalists for NJ JSHS at Rutgers will be announced on February 11, 2022.  
Revised poster video walkthrough oral defense due February 21, 2022. 
NJ JSHS at Rutgers University will be on February 28, 2022.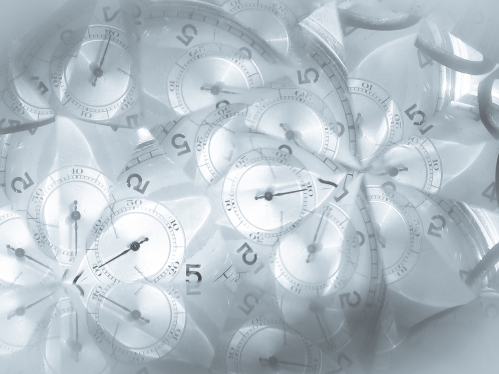 Contact Us
Jean Patrick Antoine 
Assistant Dean
Director, NJ Junior Science and Humanities Symposium at Rutgers University
Email: nnj.jshs.rutgers@gmail.com